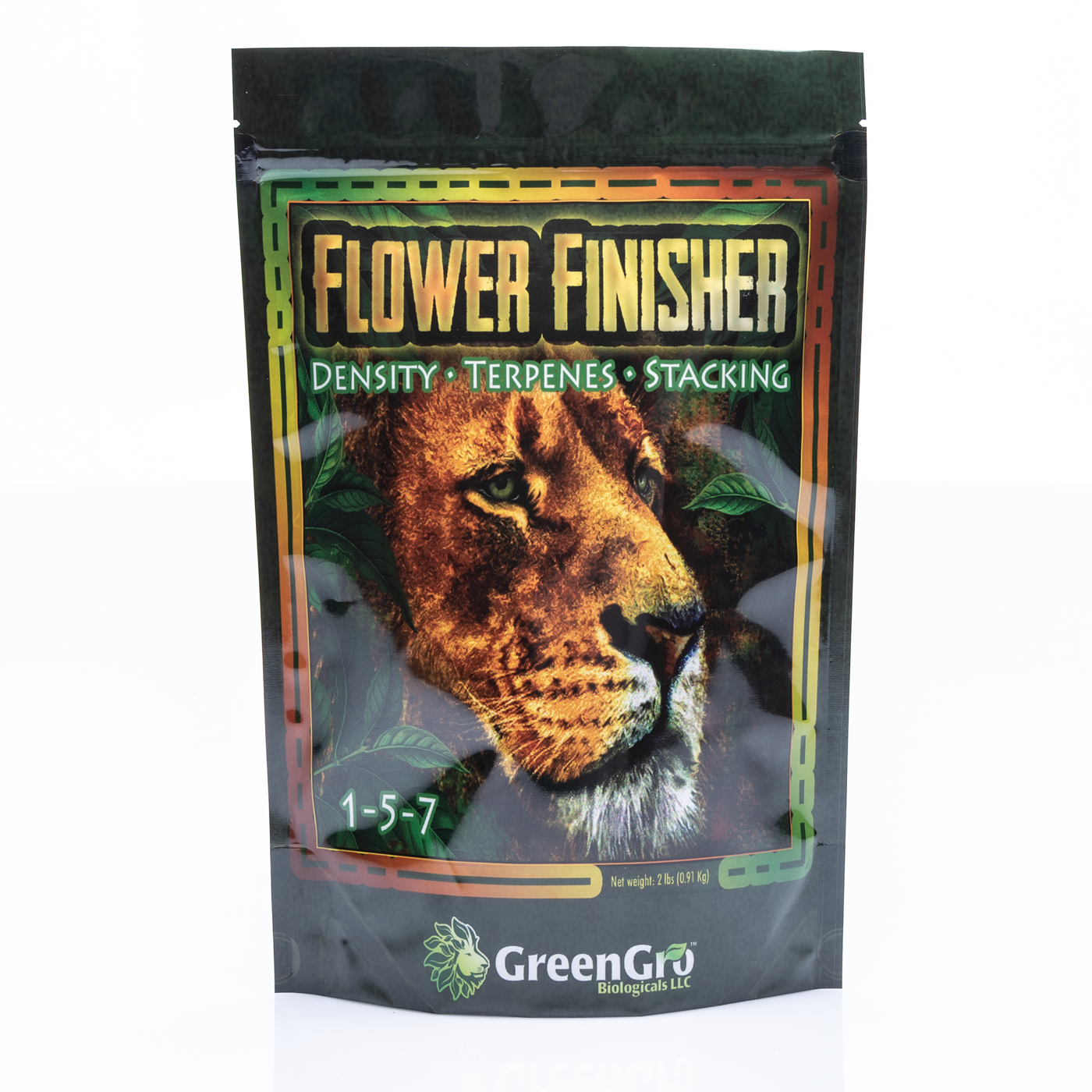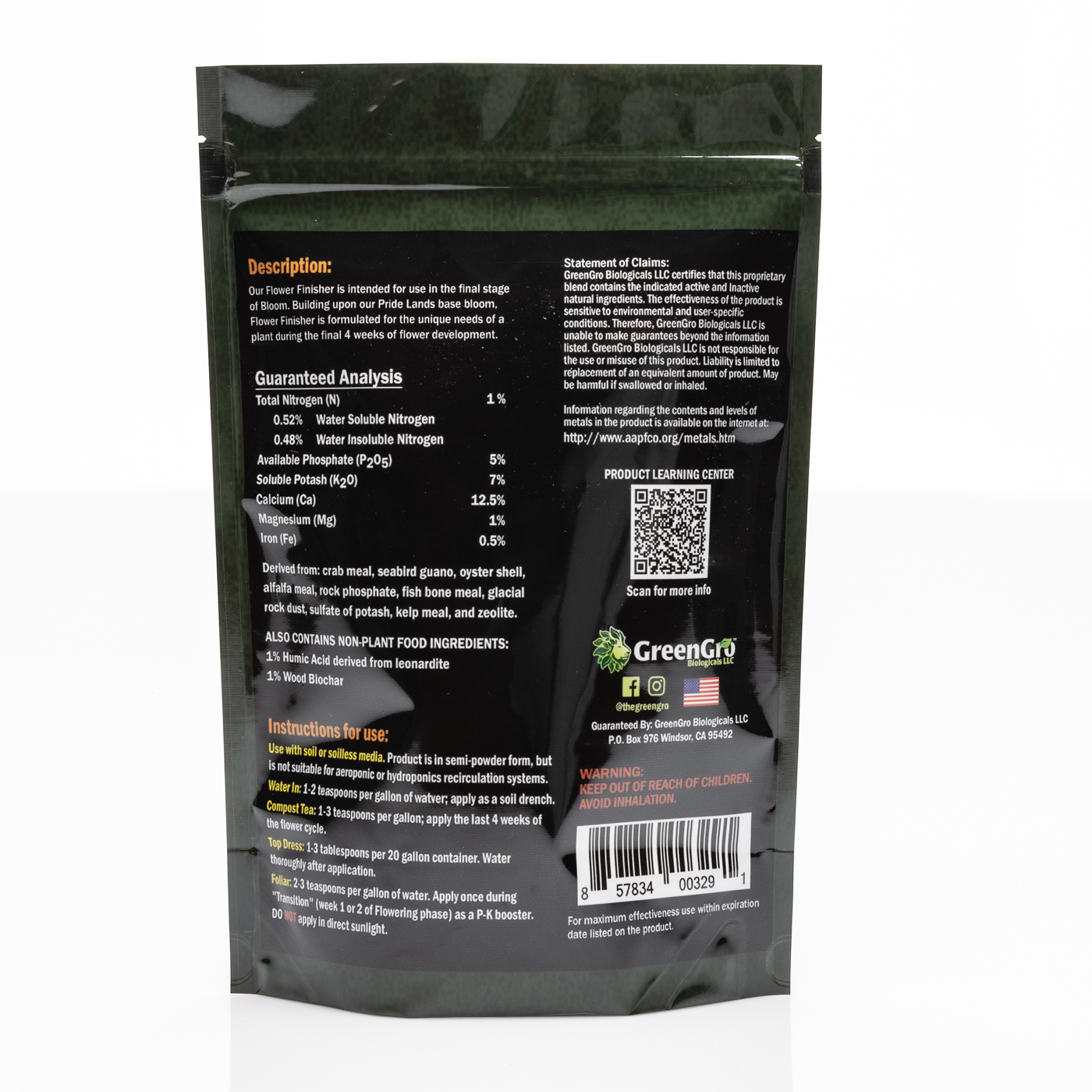 Flower Finisher
Need to help your plants finish strong and reach their full potential? Our Flower Finisher is formulated especially for the unique needs of a plant during the final four weeks of flower development. With essential nutrients based on the fertile Terra Preta soils that nurture the mighty Amazon rainforest, this formula helps support your plants through the finish line for a bountiful harvest. Water this blend into your soil near the end of the flowering cycle and watch your flowers give their all right up to the finish line.

You can reach us at info@thegreengro.com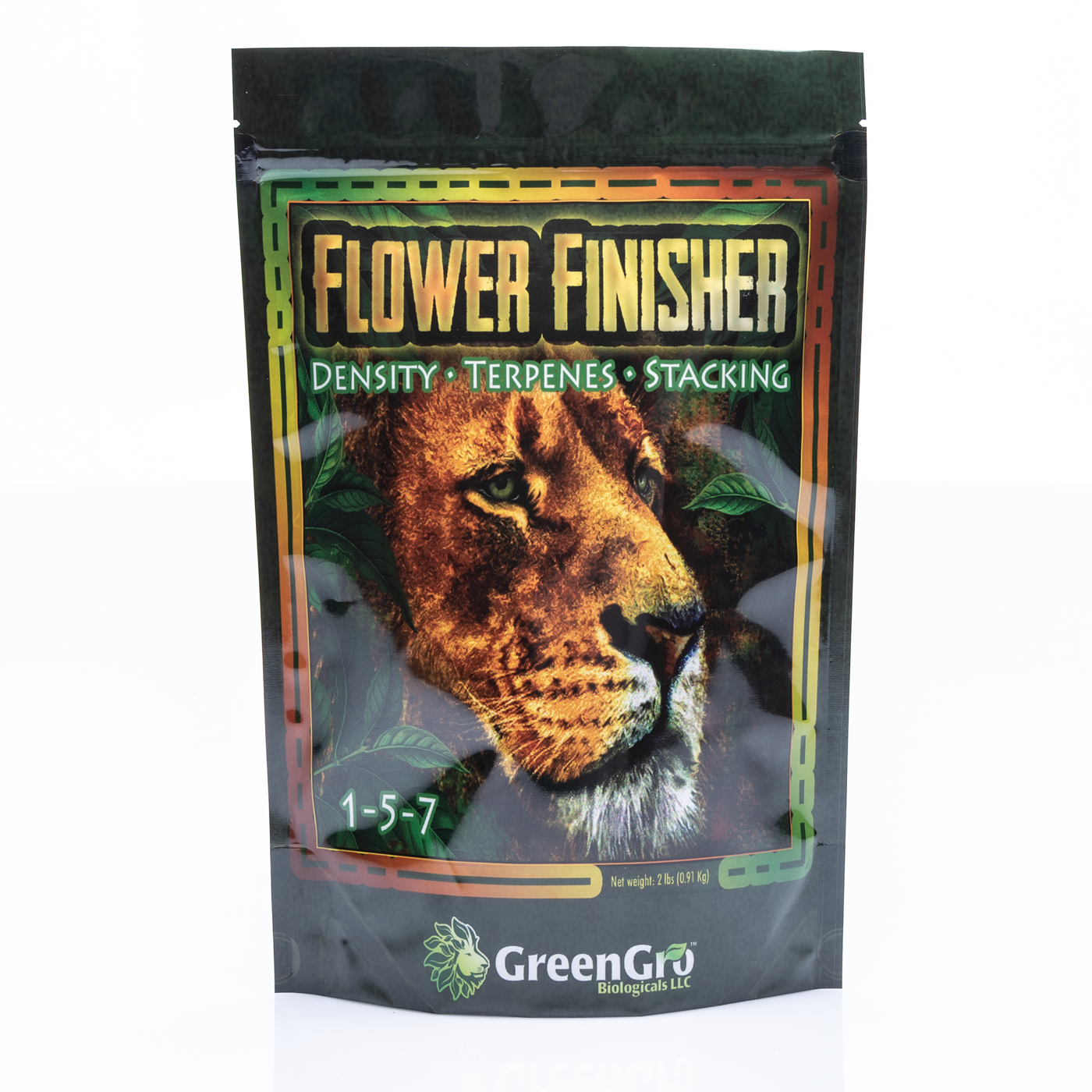 This product has no reviews yet.