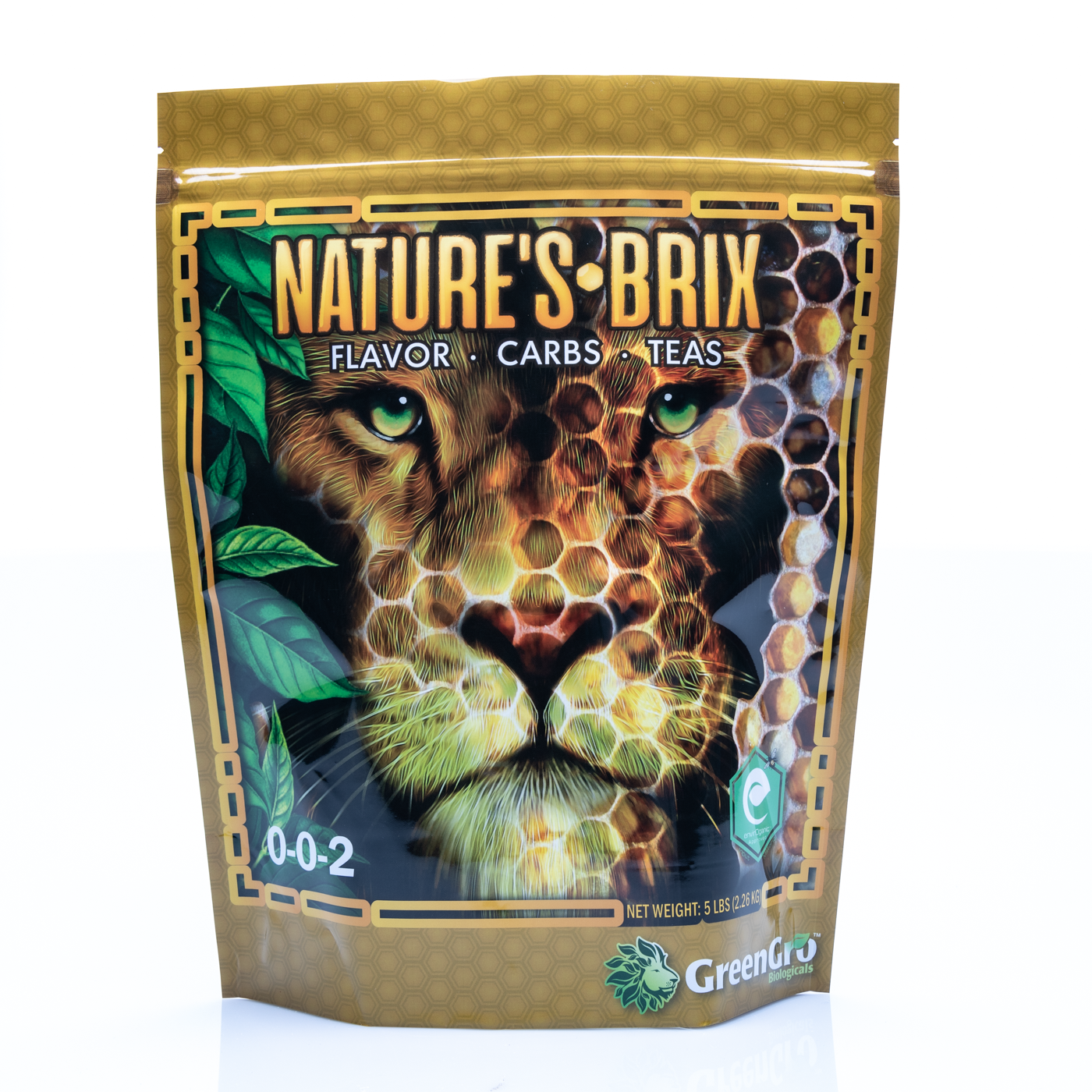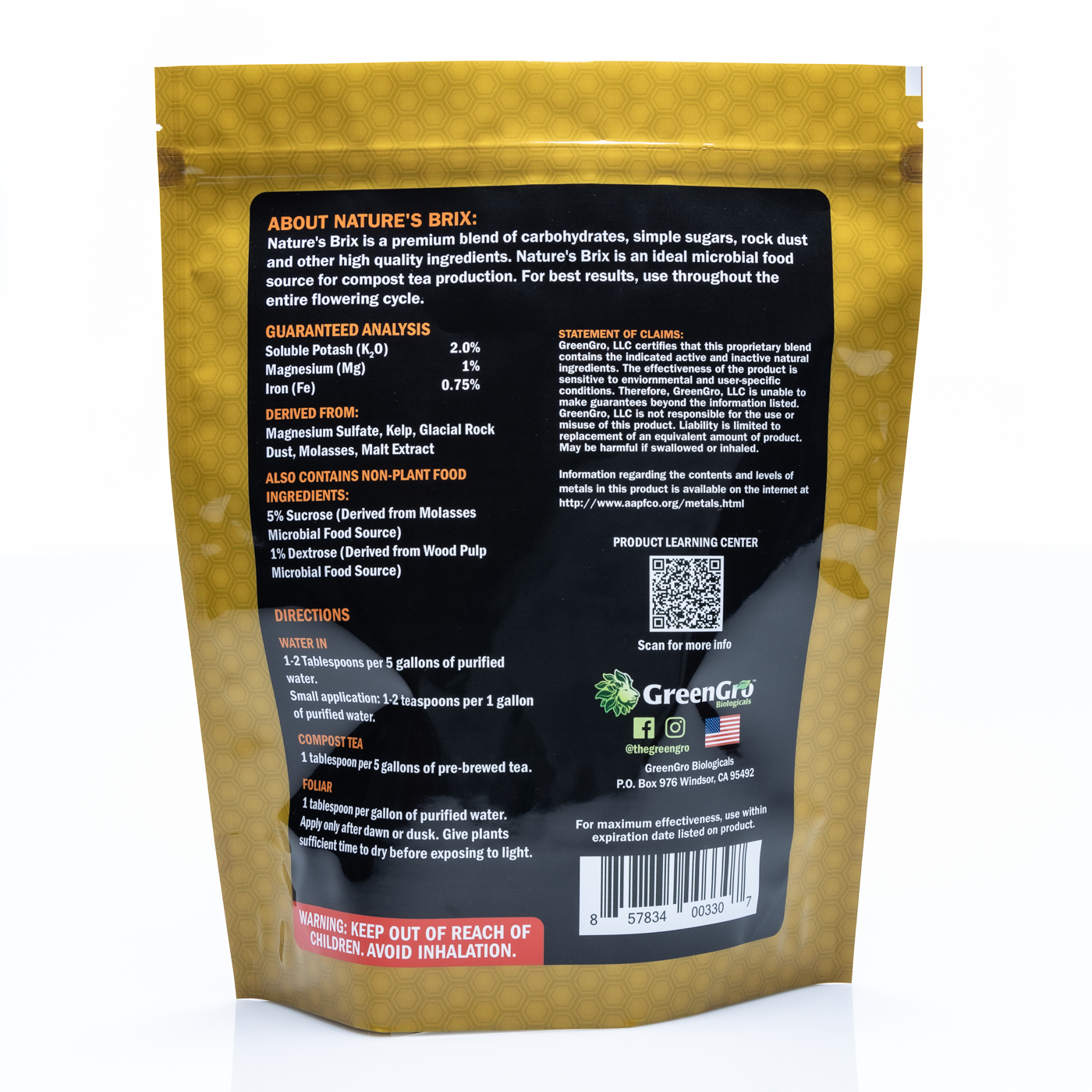 Nature's Brix
Need to give your flowering plants a boost? Nature's Brix combine essential carbohydrates, simple sugars, rock dust and other premium ingredients to keep soil fertile and nurture plants while they flower. Added to your water throughout the flowering cycle or as a microbe food when producing compost tea, Nature's Brix offer just what plants need to finish strong with full flowers and nutritious fruit. Maximize your harvest and replenish soil with Nature's Brix.
You can reach us at info@thegreengro.com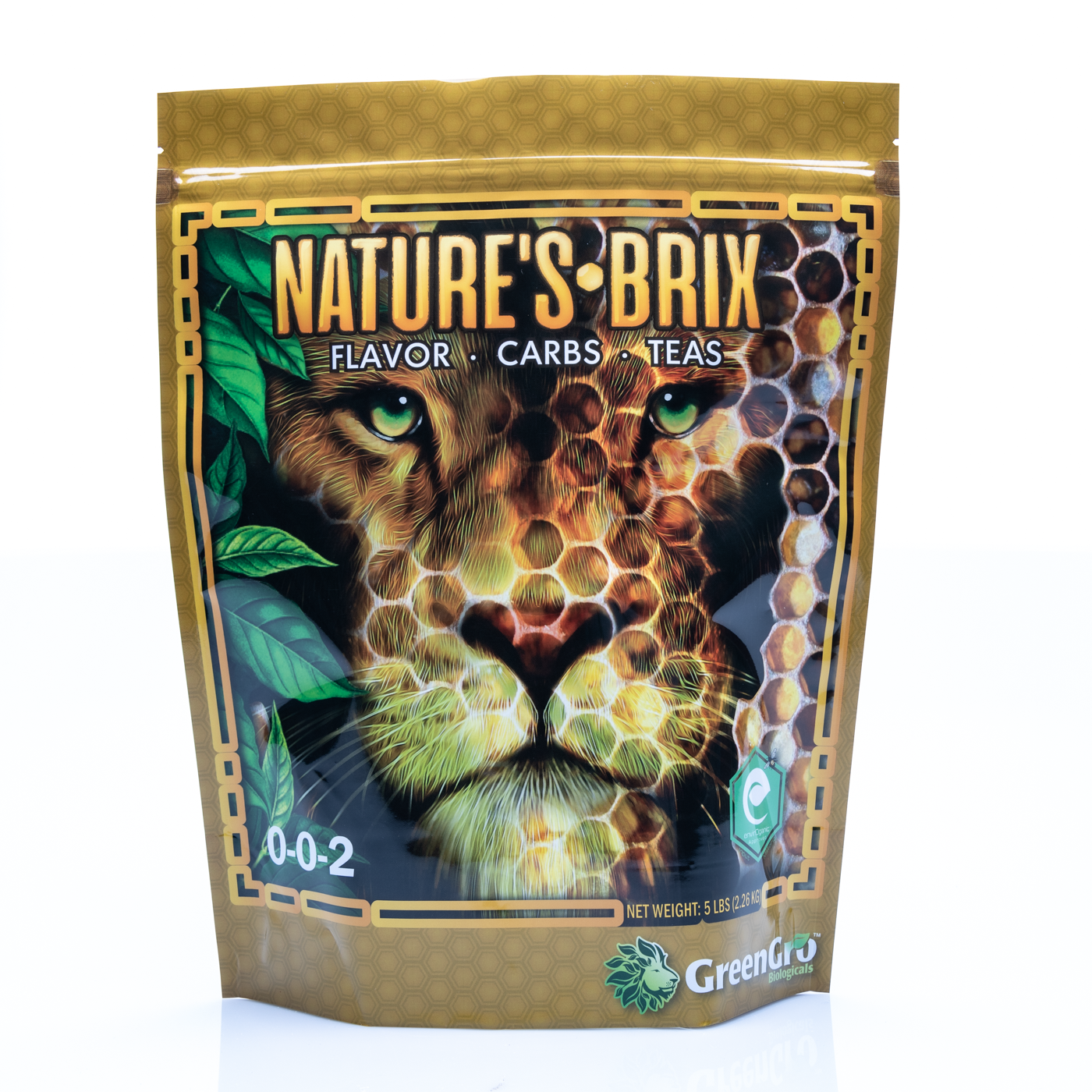 This product has no reviews yet.