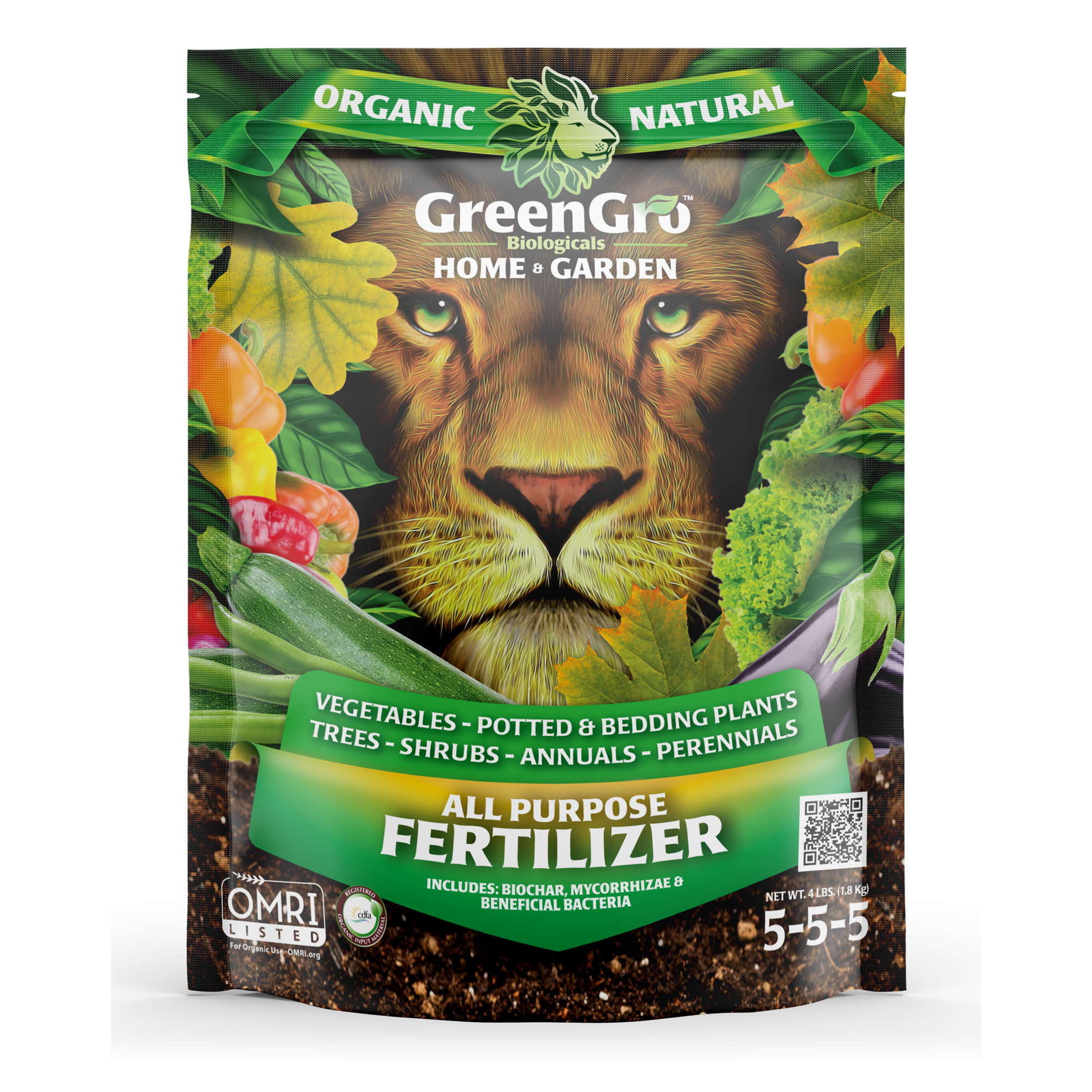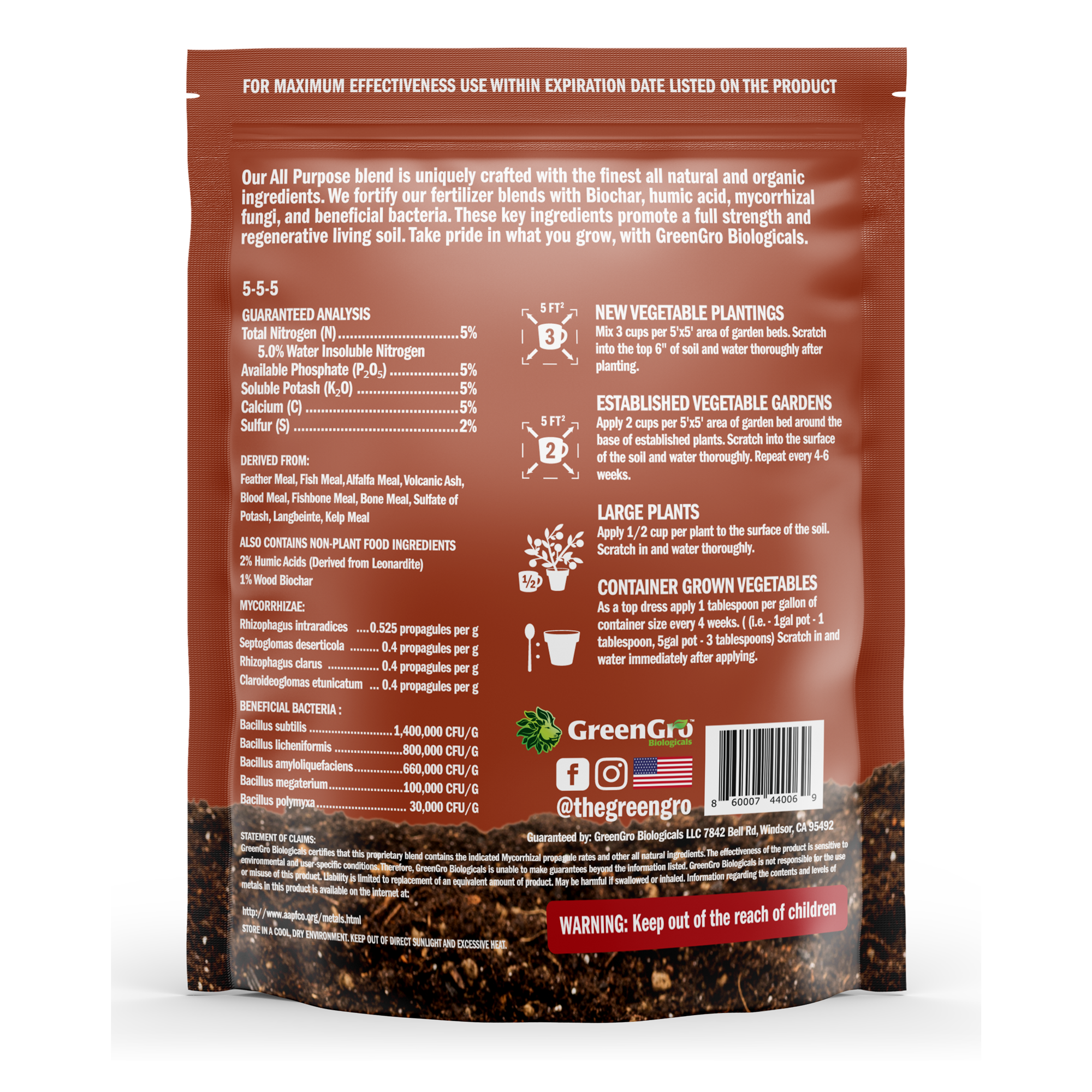 All Purpose Fertilizer
Does your garden need a boost? This all purpose fertilizer can be used on any kind of plant, enriching the soil with everything it needs to nurture your vegetables, flowers, shrubs, trees or container plants. Containing our signature biochar, mycorrhizae and beneficial bacteria blend, this general fertilizer helps promote regenerative living soil, which allows it to support you in growing healthy plants with less work. Use when planting or every 4-6 weeks in garden beds, or every 2-4 weeks in container plants, and water well after application.

You can reach us at info@thegreengro.com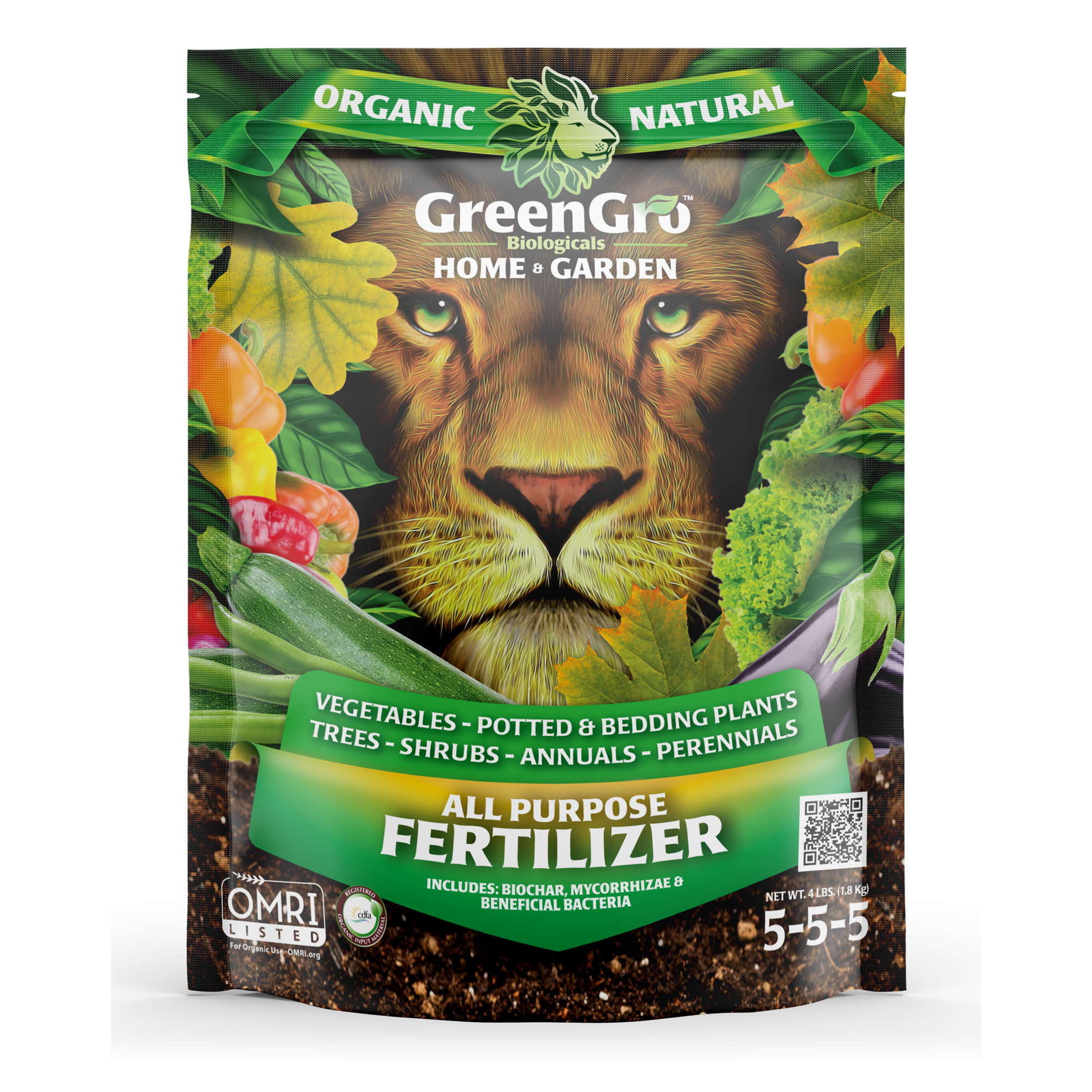 This product has no reviews yet.