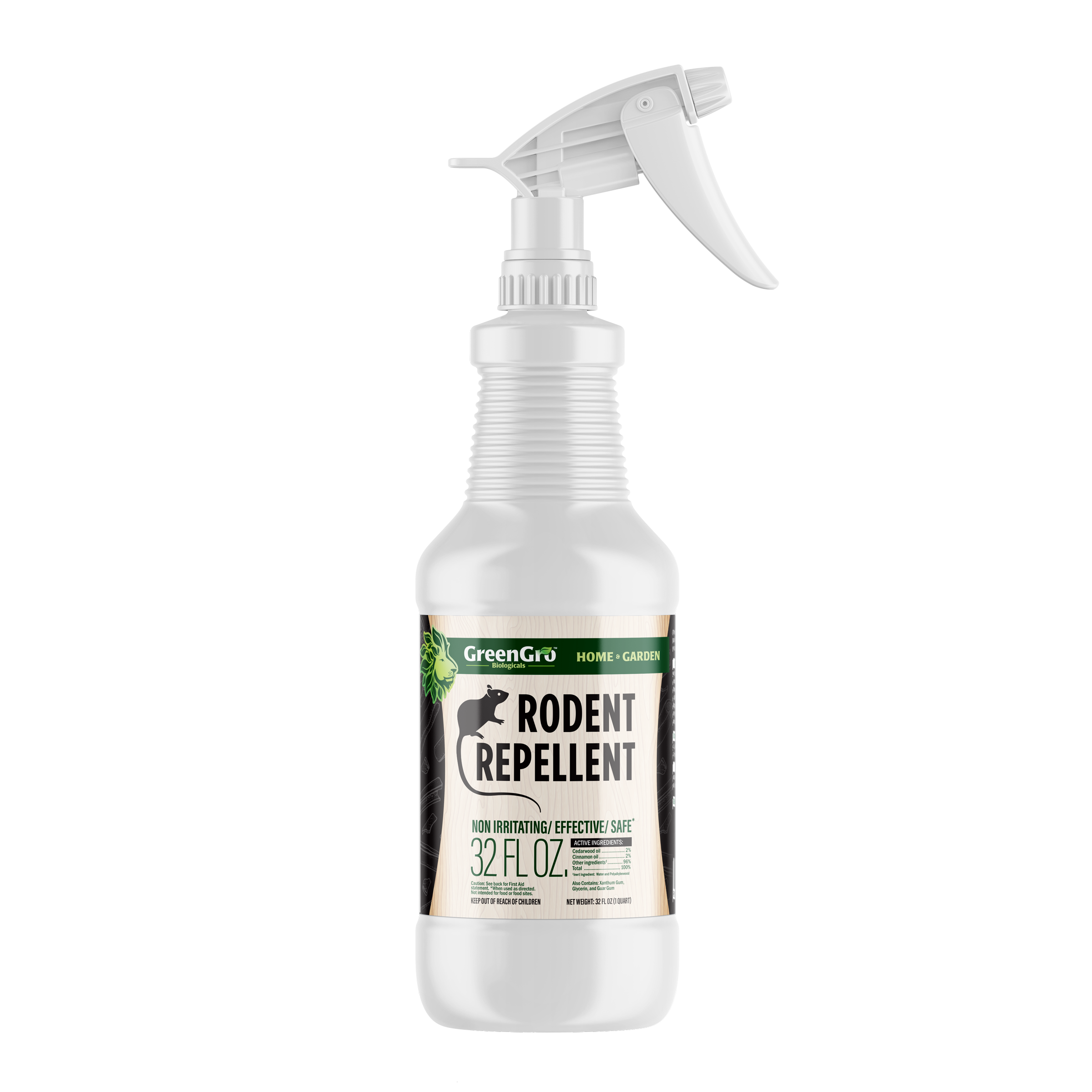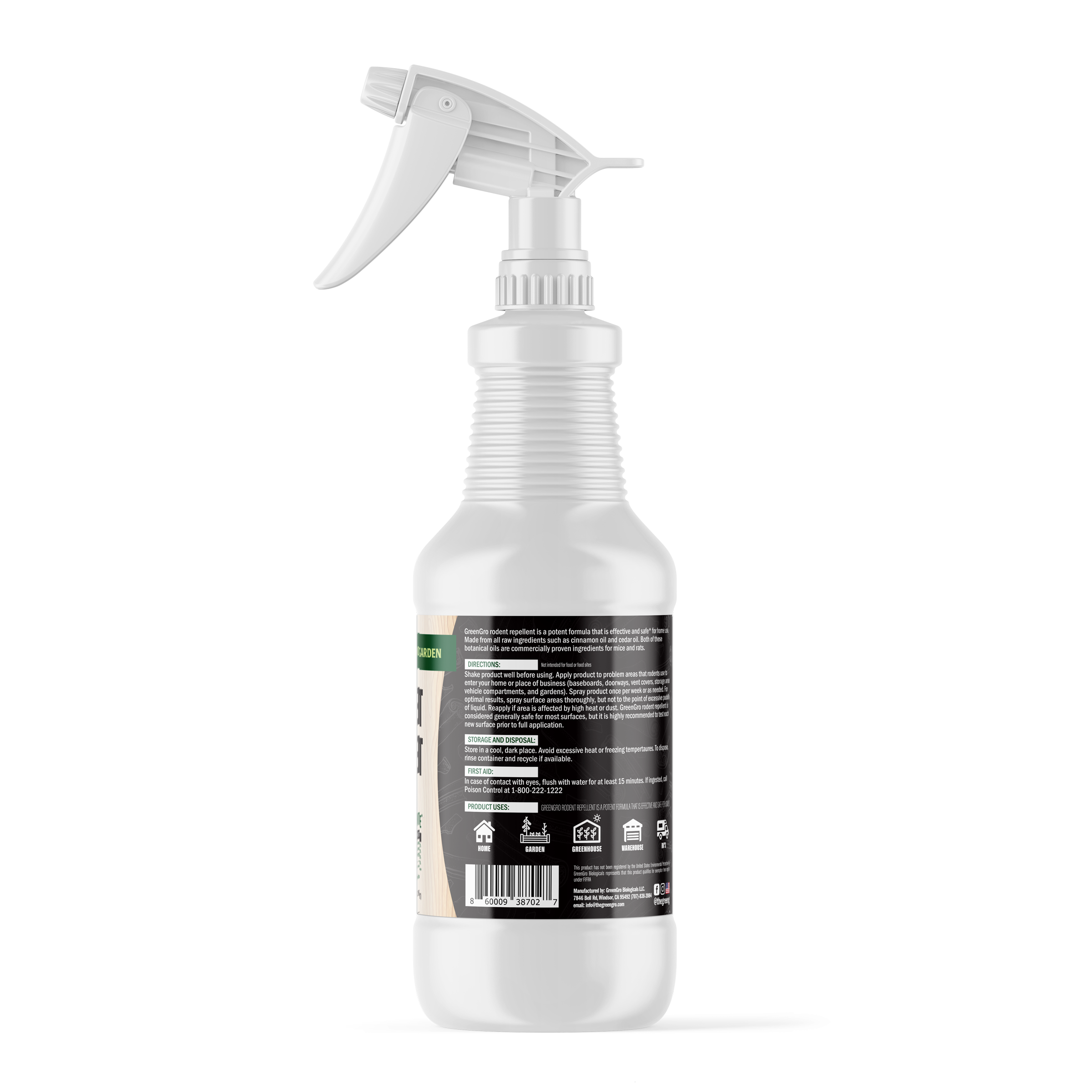 Rodent Repellent Spray
Want to protect your garden, garage or home from rodent damage safely? GreenGro Rodent Repellent uses natural cinnamon and cedar oils to repel rodents safely without endangering people or pets. Spray on surfaces in high traffic areas of storage facilities, greenhouses or gardens where rodents enter weekly or as needed to repel rodents and keep pests from damaging crops or stored goods. This formula is natrually derived from commercially proven non-toxic ingredients.

You can reach us at info@thegreengro.com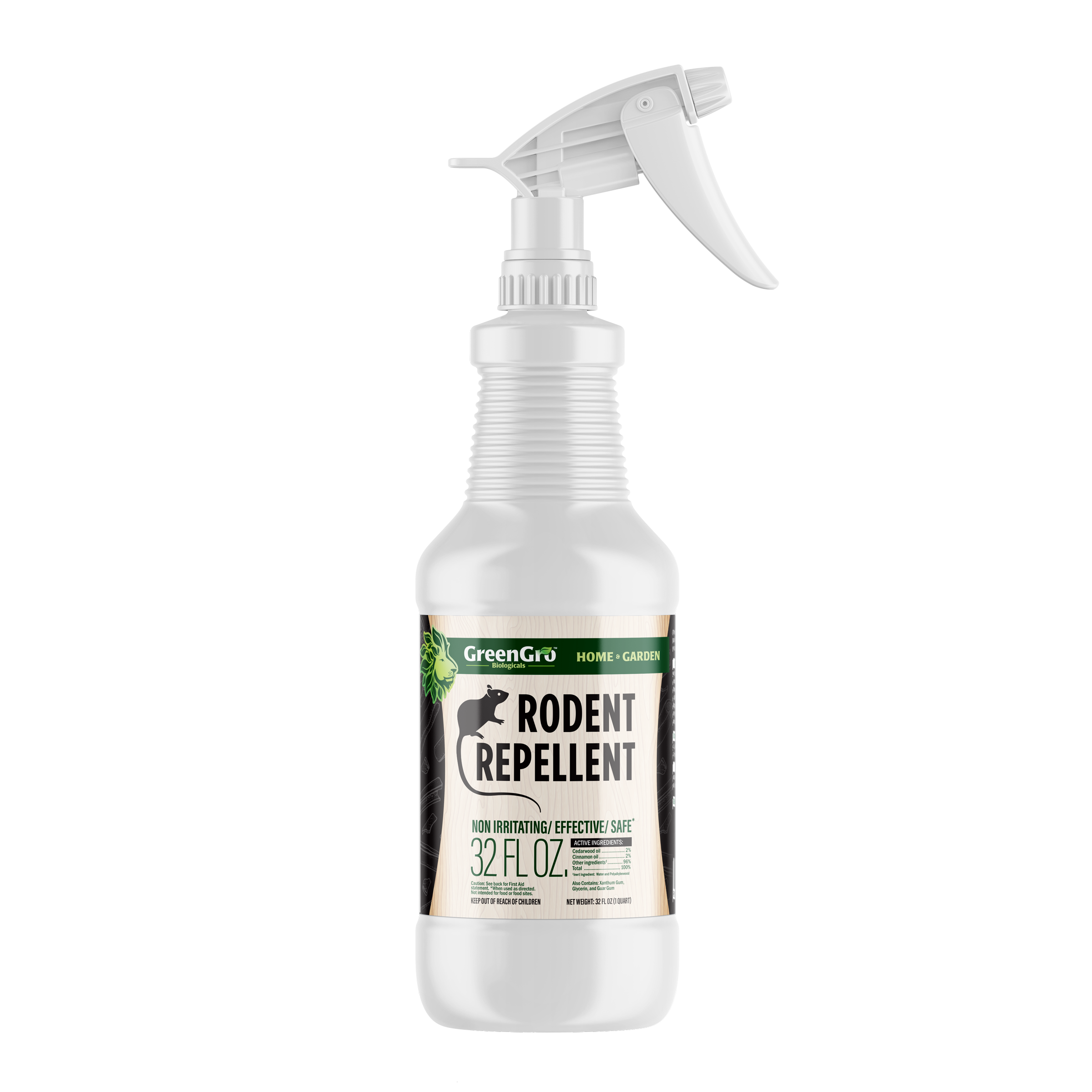 This product has no reviews yet.